Wedding Stories by Hannah Quinn
Website
Wedding Stories by Hannah Quinn
Hannah offers an incredibly personalised service to couples up and down the country, with a particular focus on folks from the LGBTQ+ community.
Hannah was looking for website content that reflected the vibe of her business; relaxed, friendly, and a little bit wonderfully off-the-wall. As a brand-new business making its mark in a competitive sector, she also wanted to be clearly distinguishable from competitors.
Well, I could certainly help her with that.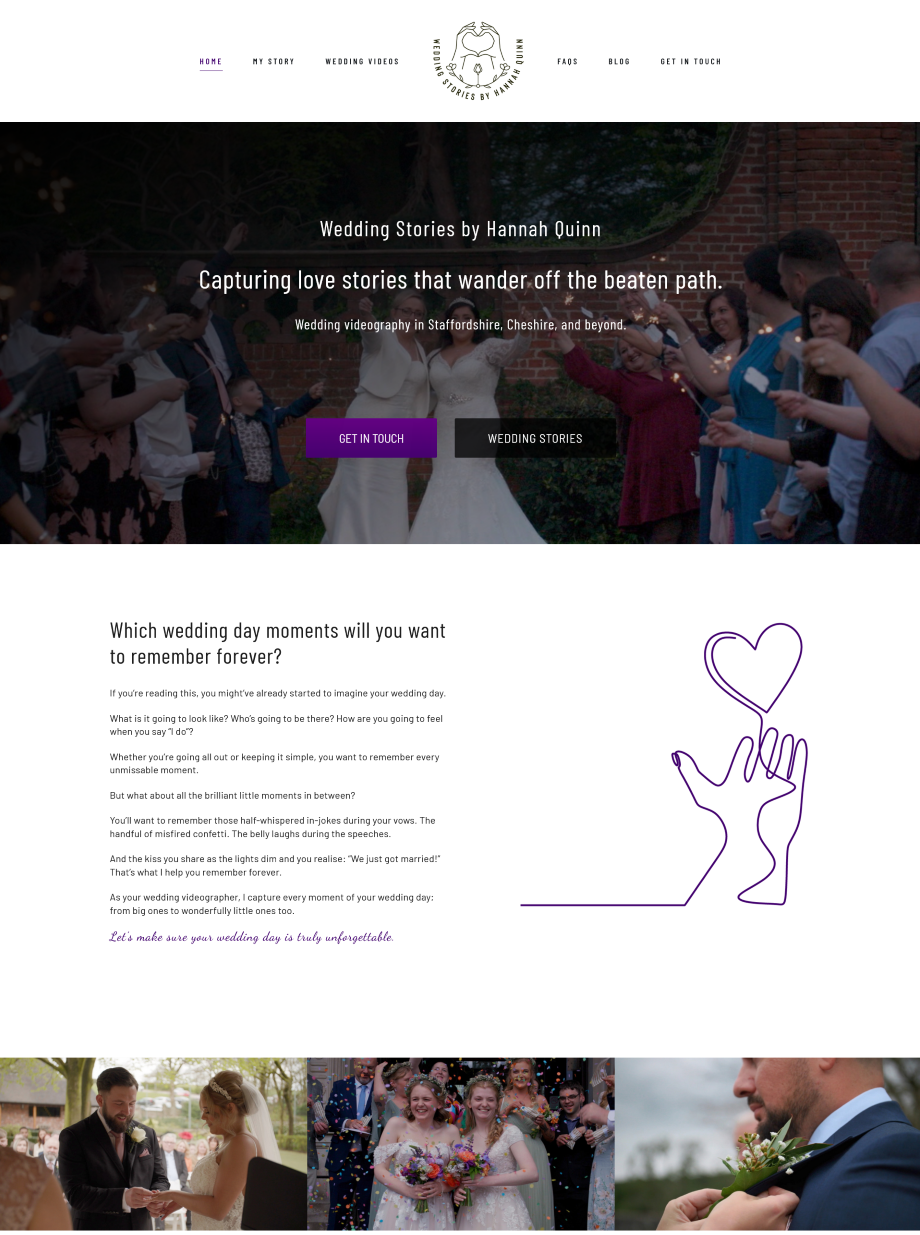 I had such a blast writing this website and I like to think it shows. Here's how I ensured Hannah's content fun-loving, inclusive, and accessible.
Avoiding generic or "lovey-dovey" language so visitors could get to know the real Hannah.
A warm, welcoming tone with plenty of humour and a genuine excitement to learn about clients' love stories.
Three distinct packages with prices clearly displayed so clients wouldn't have to get in touch to enquire about costs.
A comprehensive FAQ section to field people's questions and remove barriers to becoming a customer.
Separating pages into easy-to-read sections – better for mobile browsing and folks with learning differences.
Copy to please the great god Google with keyword-rich sub-headers, meta descriptions, and links throughout the site.
This website was written at the same time as it was being designed by TukTuk Creative Marketing. It meant we could ensure the text and the design complemented one another, and the final result is (if I say so myself) love at first "site"!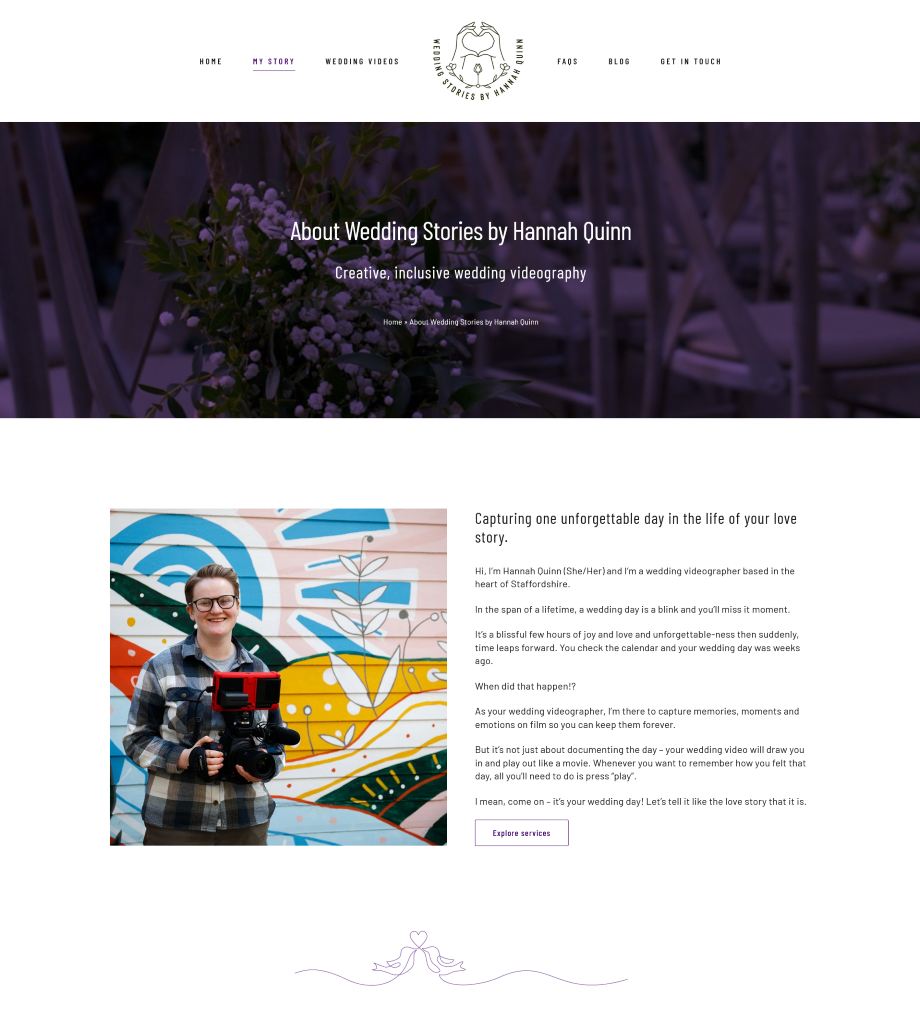 "Genevieve has written websites for both of my businesses – VideoHQ and Wedding Stories by Hannah Quinn.

They wrote the VideoHQ website for me when I was about three years into running my business, and was having a website re-design done by TukTuk Creative Marketing. I'd written the initial website myself, and I was starting to feel like the words weren't effective enough. Plus, I was adding some services to the business which needed new pages producing.

I enjoy writing, and my plan was to write the new website as well, with Gen providing advice and editing where required.

However, after a consultation meeting, I saw Gen's expertise and realised it would definitely be better to just let them do it! God I definitely made the right decision there.

The tone of voice of the copy feels like it is me at my very best. Most people I speak to (including my own family!) don't realise I didn't write my websites myself.

In fact, I often use the tone of voice Gen has used as inspiration when I'm in a bit of a rut.

Sometimes when I'm writing a blog for my wedding website, where the tone of voice is much more laid back, I'm not always sure I'm getting into the vibe of it. A quick re-read of some of the pages of the website gets that creativity flowing again in no time.

Plus, I've reused the copy written for my site in loads of different ways, from ideas for social media posts, to information added to wedding directory websites."

I highly recommend Gen, for the way they get to know your business, and the quality of the words they write."