St Augustine's College of Theology
Case study series
St Augustine's College of Theology
Like many theology colleges, St Augustine's is currently responding to a big market shift that began when the Church of England decided to switch up how their ministry is trained.
Previously, trainee ministers and priests were told where to go for their training. Now, they have more flexibility to choose for themselves – and the college has leapt into action to give these trainees a reason to choose St Augustine's.
In addition to this, the college also wanted to attract students who wished to study theology and not necessarily train for ministry. They wanted to share the word about their inclusive, enriching student experience.
As part of this push, the college imagined a case study series to spotlight real students and staff, and illustrate what makes the college so special.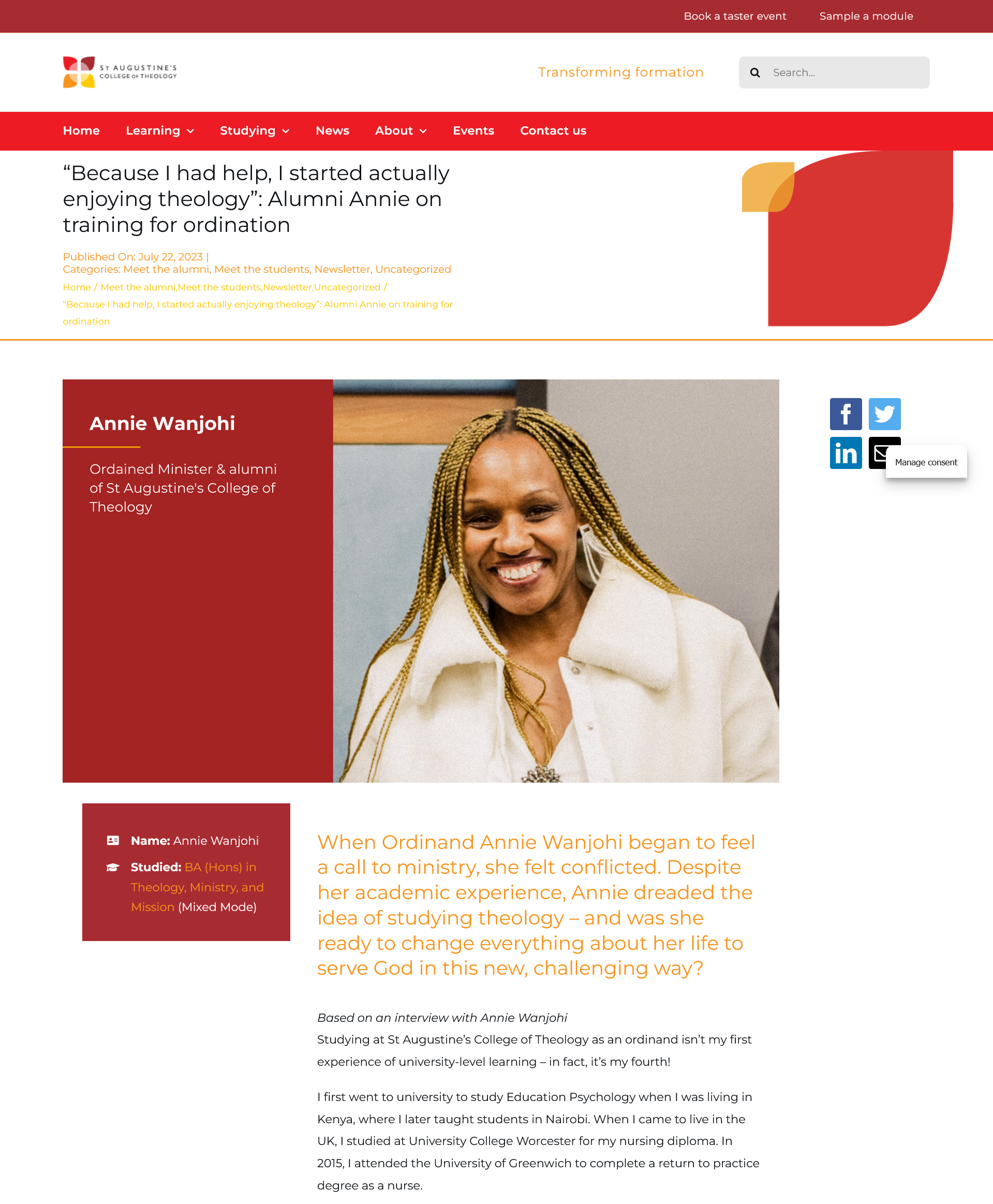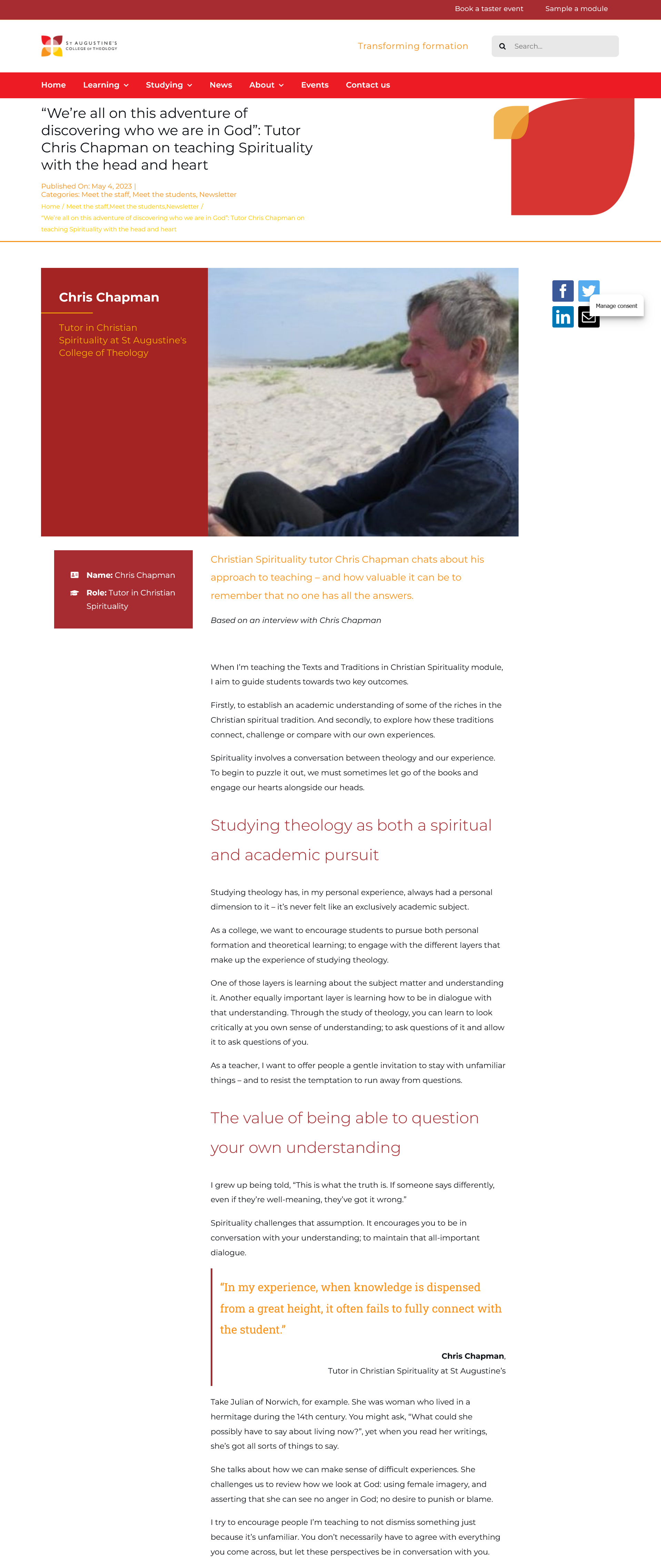 Having written the college's new website, I had a strong understanding of what made St Augustine's such a great place to study.
My client liked the idea of case studies when we chatted about them, and I proposed a six-month "starter" series where we'd share a new case study roughly every month. This was a retained service so my client could just "set it and forget it", knowing I'd take care of everything.
Every month, my client would introduce me to a new case study volunteer via email. That was ALL they needed to do from their side.
Each interview was arranged to suit the case study volunteer's schedule. In some cases, I arranged pre-interview calls with people to offer additional support, reassurance and guidance.
All interviews were recorded, converted into transcripts, and used to write a compelling, long-form case study article. Each piece so far has focused on a different aspect of college's community, culture and impact.
Case study volunteers read, review, edit, and ultimately approve the case study article before publication, giving them control over how their words were used.
While not every case study project involves this service, I also upload the pieces to the client's website (via WordPress). This includes ensuring good SEO practice with meta-description and alt image text.
While they're providing folks with a fabulous theological education, their "product" is about so much more than getting people a degree. It can be genuinely life-changing for graduates; which is why I'm so pleased I've been able to speak to students and faculty to really carry that message across.